The
2019 Event

is Finished!

Get recordings of the PPC Congress 2019, which took place in Amsterdam, The Netherlands, on October 3-4, 2019

Buy Recordings - $219 USD

Buy Recordings - 199 EUR

The package includes video, audio (mp3) and speaker slides.
Be the first to know details about the 2020 event!
Leave your email address and we will contact you whenever we have more information
We're bringing together the
"Golden Triangle"
of Amazon PPC - all in one place
For the very first time, we're hosting an event where Amazon sellers, PPC consultants, agencies and PPC software companies get together in one place to discuss Amazon advertising for 2 days in Amsterdam.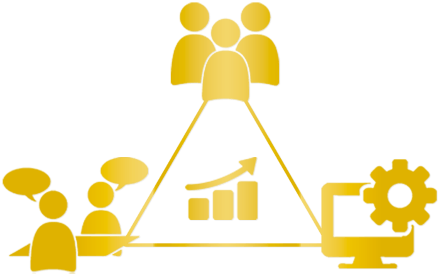 What people say about the
PPC Congress 2019
Watch the highlights from the event
in 2019
PPC Congress PPC Congress
Who should attend

PPC Congress?

Amazon Sellers
Looking to outsource your PPC campaigns? Meet 100+ consultants agencies and tools and find someone you can trust to handle your company's Amazon PPC budget.
Get any question answered by our Expert Panel of PPC industry experts.
Get insights into how to improve your click ratio, optimize your keywords and ultimately sell more products.
Build a valuable network of like-minded Amazon sellers and industry experts.

PPC Consultants & Agencies
See speaker presentations from industry experts on how to price your services, attract high-ticket clients, and win more business.
Talk to PPC software companies and learn how their software may be able to help your clients with their Amazon advertising.
Attract new clients with our Speed Matching event where you'll be able to meet Amazon sellers looking to outsource their PPC campaigns.
Learn about the latest PPC strategies and industry trends.
Take part in the Consultant Mastermind where you'll be able to discuss the hottest industry topics and make friends with other PPC consultants.

PPC Tools and Software Companies
Meet agencies and consultants and discuss partnerships to promote your tools to their clients.
Get a private booth for your tool where you can talk to attendees and showcase your software.
Learn about the latest PPC industry trends and strategies that you can use to improve your software.
Network with Amazon sellers and attract new users for your tool.
MomentsMomentsMoments
Captured moments of the
2019 Event
International Speakers from Around the World
Apply to be a Speaker
Speakers
Agency-oriented

Presentations
Speakers
PPC Strategies

and Much More
Mastering PPC has become one of the most important factors of success on Amazon. That's why at PPC Congress, we're bringing everyone from the Amazon advertising industry together in one place. See you in Amsterdam!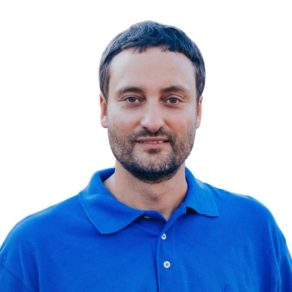 Testimonials
Expert
Testimonials
Usually, Orange Klik's events are much broader. The PPC Congress is more niche, more focused around PPC and this is one of my main enjoyments.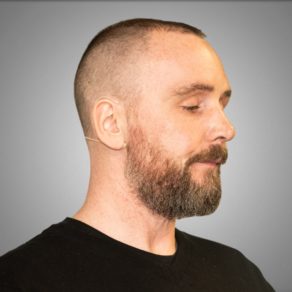 This is probably the first and only event for Amazon sellers, who want to know more about PPC, also for service providers and Amazon PPC software companies. If you look at the lineup from the perspective of speakers, you can see all the big names in the PPC scene, which is gorgeous.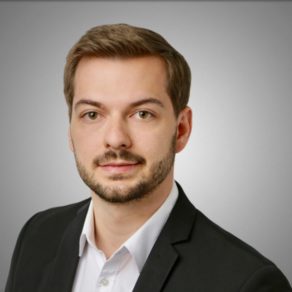 The biggest thing that I've got out of this event is collaborating with like-minded people and being able to have some serious discussions about the topic that I'm passionate about.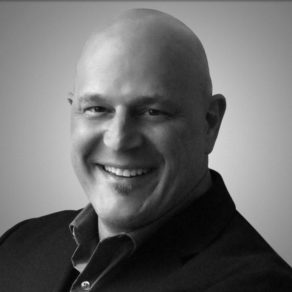 For me, it was all about networking, finding agencies and software providers that are in the Amazon space and other sellers that are focused on PPC.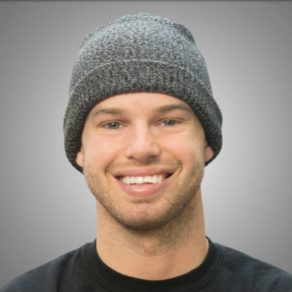 WhyWhyWhy
Why are we hosting
PPC Congress?
Amazon PPC is now a must-have skill if you want to sell products on Amazon. By 2020, eMarketer predicts that Amazon will be the 3rd largest advertising platform with it on course to hit $10 billion/year in revenue. And even today, if you don't run Amazon sponsored ads your products are likely to be out-ranked by your competitors.
PPC Congress is a unique event that helps the whole Amazon PPC industry. Amazon sellers will be able to find the right PPC solution for their business, consultants and agencies will be able attract new clients and learn new strategies and PPC software companies will be able to showcase their tools.
Registration, Networking, Morning Coffee/Tea
Advanced PPC Strategies For Products That Sell > 1,000x Per Month
Max will provide actionable advice to launch, promote and profitable sell large quantities of single products, share hacks for the setup and optimization that directly increase PPC profitability and efficiency, cover tips to find competitors keywords and help to define break-even ACoS calculation and show case studies on advanced settings like placement bids and product attribute targeting options.
Stealing Market Share Through PPC
Brian will discuss how you can drive traffic to your pages through your competitors' PPC campaigns, dominate the "shelf space" available in a given category, and limit your risk by utilizing available data to target the most effective competitor campaigns.
PPC Software Presentations
7 min pitch by sponsoring PPC Software solutions: Zon.Tools, Sellics, Adakazam, PPC Winner, Perpetua, BidX, PPC Prophet
Coffee Break, Networking, Visiting Sponsors
Power of Data – Neglected Reports and Free Ways to Improve Account Performance
This talk will give you ideas on how to use your current data in the best possible way. Lazar will deep dive in reporting, play with Excel and learn what are the things that we usually oversee in our daily work.
Bid Placement and Dynamic Bids: The Truth
A quick look at Amazon Advertising "new kids on the block", what they are, how they work and how to use them.
How To Use Negative Keywords Like A Pro To Reduce ACoS When Bid Management Is Not Enough
This presentation will cover from A to Z about negative KWs, including how to optimize your campaigns to the next level without making the mistakes most people make.
TRACK 1 - MAIN ROOM: Sessions for PPC AGENCIES ONLY
Scaling Your PPC Agency Without Selling Your Soul
Danny McMillan
Get More Clients: How I Consistently Close and Retain over 80% of Our PPC Leads and How You Can Too
Liran Hirschkorn
How to Build a Profitable Agency for Scale Quickly and Efficiently!
Michael Hartman
14:45 — 16:30
Breakout Room
TRACK 2 - BREAKOUT ROOM: for Amazon sellers
Amazon Sellers Mastermind
Coffee Break, Networking, Visiting Sponsors
17:00 — 18:45
Breakout Room
TRACK 2 - BREAKOUT ROOM
Speed Dating Between PPC Agencies and Amazon Sellers
Only for those registered in advance!

Dinner, Networking Night (Holiday Inn Arena Towers)
Registration, Networking, Morning Coffee/Tea
Bid Modification by Placement – a Deep Dive
This talk will consist of a detailed look at the bid modification by placement feature and how it can be best used, with a few months of data from experiments set up and run from inside actual client accounts to support the assertions.
Using Amazon DSP to Accelerate Sales
This talk will give sellers an overview of programmatic advertising and how Amazon Demand Side Platform can be used by sellers to reach more of their target audience and scale within Amazon and also outside of the platform.
How to Drive Keyword Ranking Through Strategic PPC
Casey will walk you through both from unique keyword mining and selection tactics, to proper campaign structure and usage, to PPC scaling and efficiency technicals all with the goal of pushing the "100%" (PPC + Organic) of your business forward.
Coffee Break, Networking, Visiting Sponsors
11:30 — 13:00
Breakout Room
TRACK 1 - MAIN ROOM
The Data Connection: Important PPC Trends Every Amazon Seller Should Be Aware Of
Mike Zagare
The Game Has Changed – Why Sponsored Product Ads are No Longer Enough
Adam Epstein
Ultimate performance guide for Amazon PPC and when you need to start using AI-tools
Alexandra Miltsina
Using Sponsored Brands and Storefront to Increase Amazon Sales
Liz will discuss specific strategies for Sponsored Brands, why it should be managed differently than Sponsored Products, and how pairing advertising with Storefront can lead to increased sales and conversion. Too many brands are either ignoring or mismanaging this opportunity and missing out on incremental sales and increased brand exposure.
Data-driven Analysis of Different PPC Strategies
Mohit will discuss placements, dynamic bidding and ASIN targeting, dive into the landscape of PPC Bid & Keyword automation, discuss different automation techniques such as rules, machine learning, & Amazon dynamic bidding, and explore how they interplay with each other.
6 Common PPC Practices You Want to Avoid
A lot of so-called good practices keep popping in the blogs and forums of the Amazon Sellers community. Unfortunately, some of those good practices are actually bad ideas that penalize those who use them. In this presentation, Cedric and Tarik will debunk 6 very common "good practices" that can backfire, and help you find better ways to optimize your campaigns.
Amazon Demand-Side Platform (DSP) - Expert Panel Q&A
Coffee Break, Networking, Visiting Sponsors
Last Unanswered PPC Questions - Expert Panel Q&A
NO DINNER is included in the ticket on Day 2
Don't miss this unique opportunity!
Join the event focused on Amazon PPC!
Locationlocationlocation
LOCATION

- Amsterdam
PPC Congress will take place in Holiday Inn Amsterdam – Arena Towers.
There is a limited number of discounted rooms that our attendees can book in this hotel. Use this special link to book a room.
Note: The discount is valid for staying on October 1st – 6th.
If you are planning to stay a bit longer for the Advanced Mastermind & Workshops on October 5th, please get in touch with the hotel in order to get an offer for staying beyond October 5th. You can mention that you will be attending the Amazon conference PPC Congress on October 3rd – 4th.
ContactContactContact
Founder

& Contacts
Founder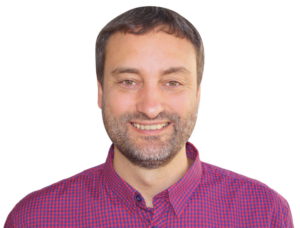 Augustas KligysFounder of PPC Congress
Founder of Orange Klik
Originally from Lithuania, Augustas created the European Private Label Summit in 2016 and 2017 as a means of helping other Amazon sellers capitalize on the thriving European e-commerce market. In 2018 and 2017 he also produced other two online conferences targeted to global Amazon sellers. One of them was the well received AMZ Seller Summit. His latest online event AMZ Q4 Strategy Summit gathered Amazon experts to share their Q4 strategies.
Known in the business simply as the "Amazon Summits Guy", Augustas is committed to providing others with the opportunity to achieve success by offering powerfully informative expert sessions and guides to becoming a top Amazon seller.
His dedication has led him to gather the best information from around the world to offer his audiences. Augustas furthers his mission in supporting Amazon sellers as the founder of Orange Klik Company, helping ecommerce entrepreneurs becoming the best at what they do.
Augustas is the Founder of the following live events for Amazon sellers:
EUROPEAN SELLER CONFERENCE – annual event in Prague. Usually held in March each year.
SELLER FEST – local events for Amazon sellers in different countries. Focus is on the sellers in a specific country or region.
PPC CONGRESS – powerful conference for Amazon PPC (Sponsored Ads) consultants, tools and Amazon sellers.
Join PPC Congress on Oct 3 - 4, 2019
Bringing PPC consultants, agencies, tools and Amazon sellers together in one place.
Is food included in the ticket?
Partly. During the 2 days of the conference you will be invited to several coffee breaks and 2 x lunches.
Lunch on Day 1 and Day 2 – all of these will be provided in the restaurant of the venue.
VIP Tickets. VIP attendees will have opportunity to attend VIP dinner with speakers on Day 0, October 2nd.
Does ticket cover accommodation during the event?
No. This is something you are responsible to organize for yourself.
Are conference tickets refundable?
Tickets are non-refundable unless given in the rare event the conference is canceled.
May I transfer ticket to another person?
Yes, tickets may be transferred upon approval from the organizers. Use the contact options on this page to get in touch with us with the details.
Do I have to bring my printed ticket to the event?
We will be scanning your purchase barcode. It can be presented as a printed ticket, or you can show us the ticket barcode by opening your purchase confirmation email on your mobile device.
Can I upgrade Regular regular to VIP one?
Yes, as long as VIP tickets are still available. In order to upgrade we will send you an invoice to pay the difference of the price. In order to proceed, use the contact information at the bottom of the page to get in touch with the organizers.
Is it just Amazon PPC and Amazon sponsored ads being discussed at PPC Congress?
Yes, this event is tailored for Amazon PPC only and not any other form of PPC (e.g. Facebook Ads)