Right next day after the PPC Congress, on October 5th, you will be able to join a private intensive mastermind/workshop with one of the re-known PPC experts in the industry. A separate ticket is necessary. Each of the workshops are capped to 10 attendees max.
1089 € - ADVANCED PPC WORKSHOP with BRIAN R JOHNSON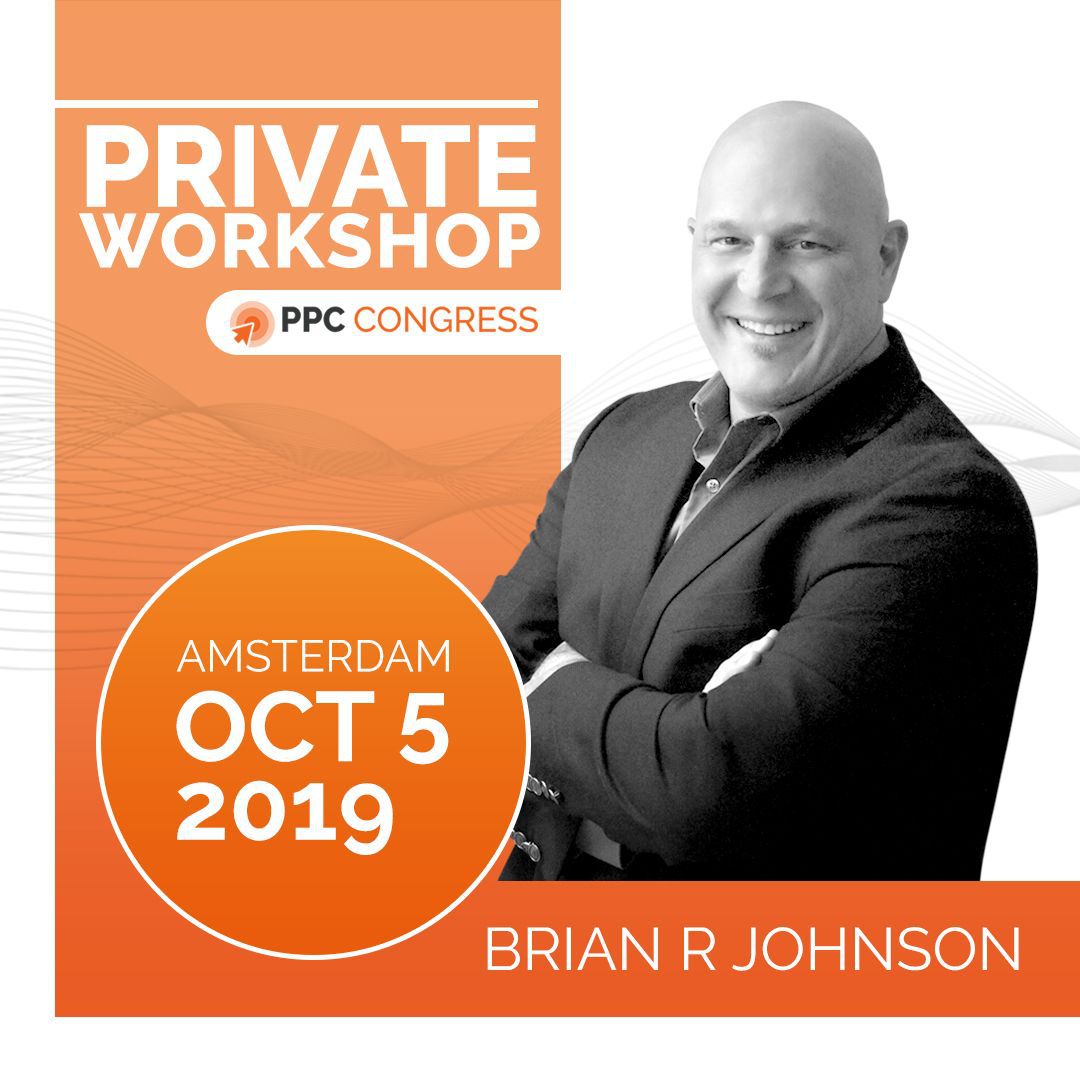 What you'll get?
Brian R Johnson invites you to an exclusive, limited-capacity Boot Camp on October 5th to work one-on-one with an industry-leading PPC expert on your advertising campaigns.
In this session, we will approach the specific tactics of the "Stealing Market Share" strategy, examine your conversion rates and develop a custom plan to increase them, and finally, troubleshoot the issues that are holding you back from becoming a top seller in your categories. To open the workshop, Brian will show you the exact process that he uses when analyzing, targeting and overcoming competitor products.
This is one of his favorite topics because so many sellers don't realize how much more market share they can gain with simple steps. He will also provide attendees with resources to take home and use again and again.
Accelerating sales and troubleshooting
Since we can't talk about winning market share without mentioning conversion rates, Brian will also carve out a portion of the workshop to consult with each attendee about their campaign trends and advanced techniques to drive that number higher, especially during non-peak seasons.
The final segment of the Boot Camp is dedicated to troubleshooting.
Each attendee is encouraged to bring copies of their recent campaign reports so that Brian can work with every individual to look at what's slowing or stopping sales, and to identify solutions.
Attendees get exclusive, individualized attention focused on their advertising campaigns.
Be sure to book your spot now as we are limiting this workshop to only a few registrants, to ensure maximum time for each person to spend with Brian.
PRICE: 1089 € (the price includes 21 % Dutch VAT)
REGISTER NOW
1089 € - ADVANCED PPC WORKSHOP with STEFANO STARKEL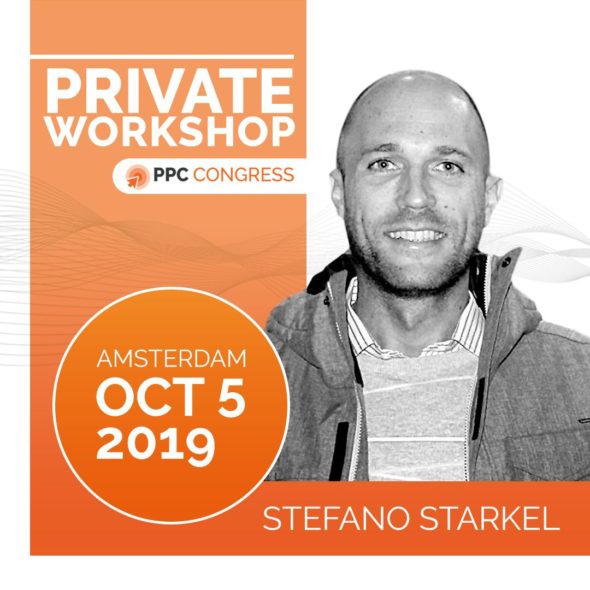 Who Should Come?
Scale Up Your Amazon Business To The Next Level
Even though you might have everything to succeed on Amazon already, you still might want to go "all in" and use the power of a private mastermind with Stefano Starkel.
There you will meet a handful of other Amazon sellers who all have the same goal.
What Can You Expect?
First, complete secrecy. It is necessary to sign an NDA (non-disclosure agreement) because each participant will share private information. We will not record anything inside our private conference room as well.
During the workshop, Stefano will look deep into your sales and advertising data, help you identifying opportunities and overcoming challenges.
For the whole day, 5 to 10 people bared all about the inner workings of their Amazon business.
If you're spending at least $10,000 a month on Amazon Ads, you should strongly consider it. 
If you're spending $30,000 or more you should absolutely sign up.
If you're doing something right now on a small scale that is showing promise, and you want to blow up as fast as humanly possible, you should sign up.
If you're looking for a good excuse to hang out with likeminded people who face the same challenges building their businesses, you should join us.
If you are unsure you meet the criteria, just let Stefano know and he'll help you decide.
Your Investment
Until we sell out, you can get in for just 1,089 €, meanwhile the usual rates go up to 3000 €. Keep in mind that price includes direct access to Stefano Starkel, a 10 figures Amazon seller, Co-Fonder and CEO of Zon.Tools.
PRICE: 1089 € (the price includes 21 % Dutch VAT)
REGISTER NOW